Design & Experience Director. Strategy. Vision.
AncestryDNA Traits
Understanding more about your traits, both seen and unseen
---
Date:
July 2018
Platform:
iOS, Android, Web
Learning more about yourself
AncestryDNA Traits is a premium add-on to the existing DNA kits. The Traits product currently has 26 traits including Sensory, Physical, and Nutrition traits. Traits provides value in three different ways for customers.
Traits helps customers understand more about their body.
The Traits product can help answer questions such as "where did I get my blonde hair", with the around the world feature (a first in market).
Traits allows customers to compare themselves to friends and family to see how alike they are to one another, helping to answer the question "did I get my sweet taste trait from Mom or Dad?".
Getting There
Traits started as a project to figure out how to create a health product. Over time, goals changed and the product needed a pivot. Over the course of one year to release, I collaborated closely with my product and engineering director peers to launch the first new stand-alone product for Ancestry within the last 5 years. The Traits product re-launch went through multiple business goals and changes in direction from executive leadership, including accelerated timelines and launches. Throughout the product history I lead the overall vision and product strategy, creating first-in-market DNA features. I also lead a shift in the visual design of our products to move the company towards a more emotional experience, leveraging my background as a photographer. This product helped to set a new direction for the companies products, and created re-usable patterns for designers.
Key Highlights
Collaborated with multiple product managers; product director; and engineering director
Lead multiple workshops on different features, directions, and experiences
Lead strategic decisions to create market uniqueness and high customer value
Directed visual design shifts to move the company towards more emotional experience
Branched out to include marketing teams to ensure closeness in marking and the actual product, helping to set customer expectations
Delivered simultaneously across all platforms; iOS, Android, and Web
Lead iterative delivery empowering teams to make meaningful changes towards our success metrics while maintaining focus on the customer experience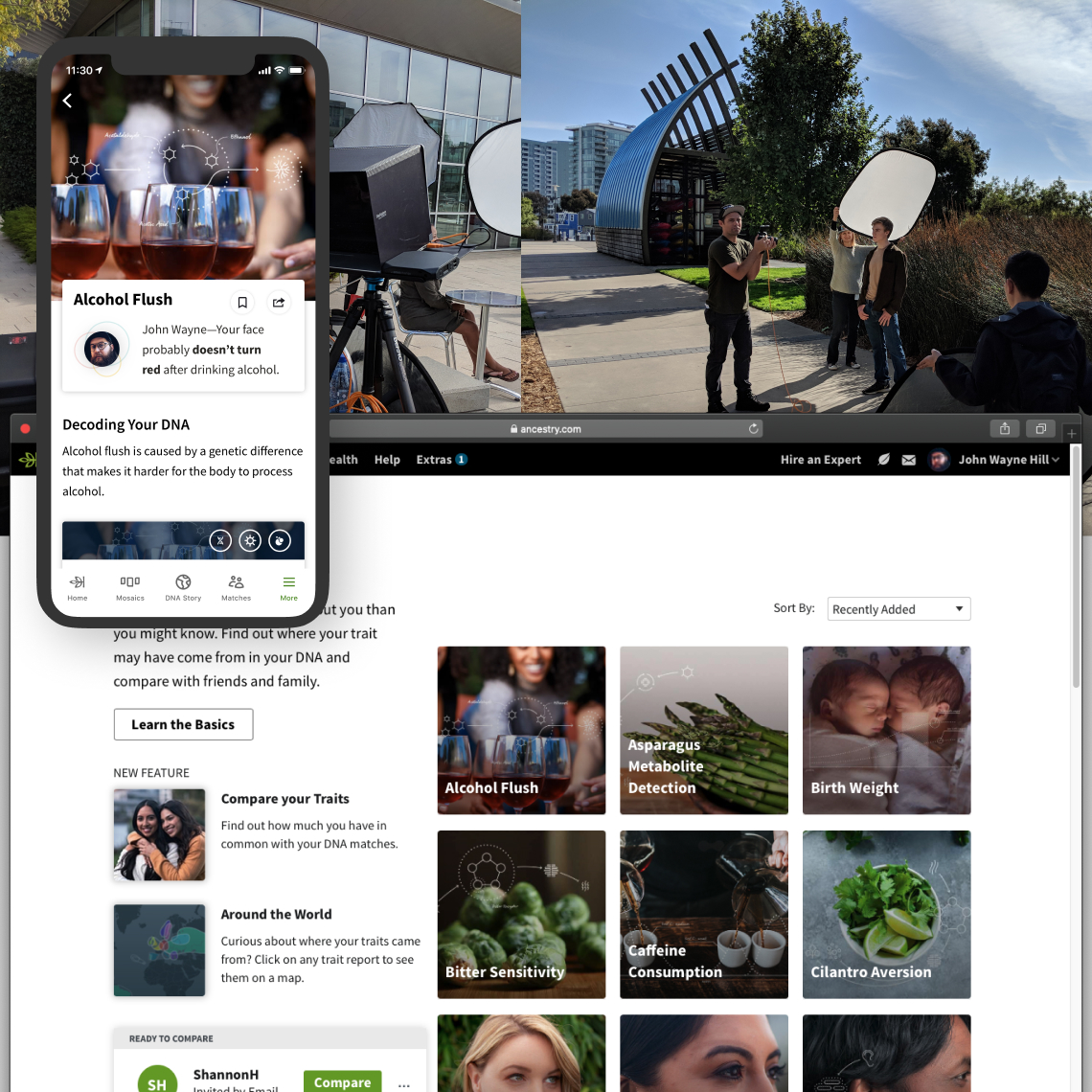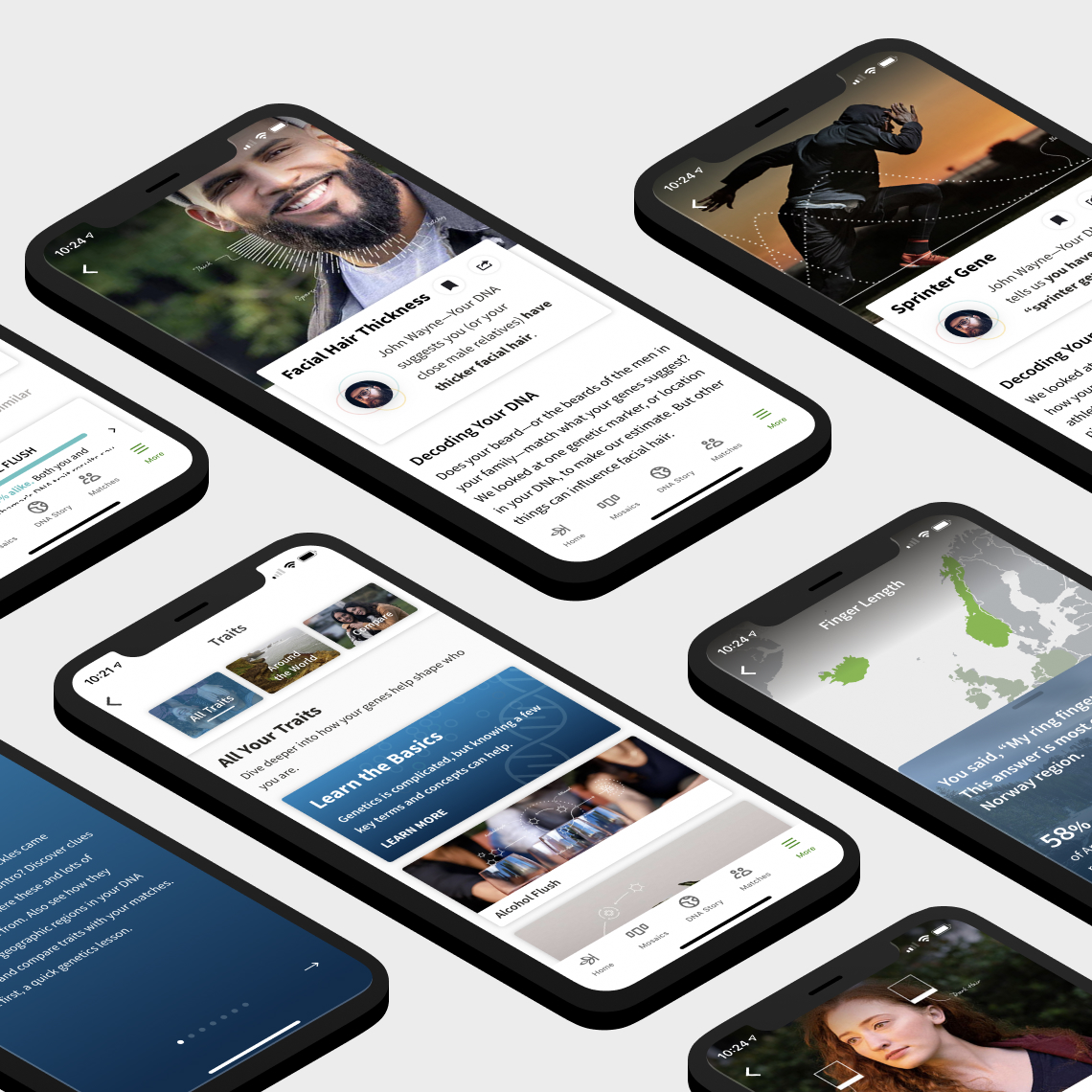 Results & Metrics
75% customer satisfaction; higher when using the Compare and Around the World features
40% take rate
326% increase in weekly visits to all DNA products
12 months of product design and iteration to full market launch; including 5 Beta releases with real customers
Amazon's Choice for DNA Test with 4.5 star rating