Inspire billions of people through self-identity and greater belonging
Over time the various products and features from Ancestry had become fragmented, disjointed, and hard to utilize. In 2017 we formed a "tiger team" to take on a vision for the future that could bring together multiple experiences into one cohesive product, via an iOS app.
I lead a team of 3 designers to create an all-encompassing product vision including multiple prototypes, multiple presentations, demo app on iOS, product posters, and an introduction video.
We wanted to help customers answer three basic questions
Where do I come from?
How do I belong?
What can I become?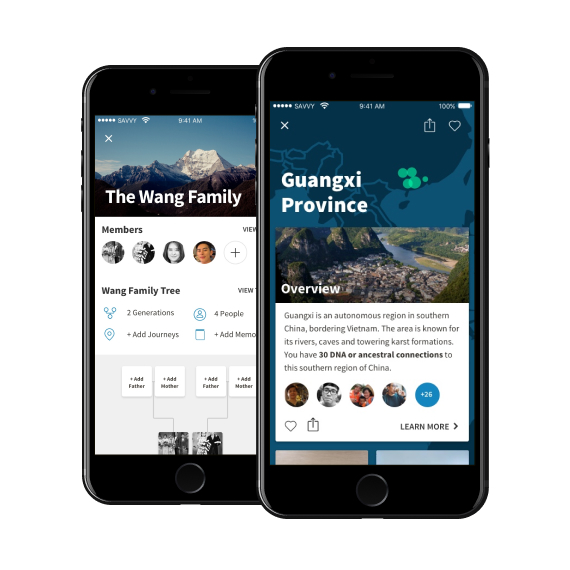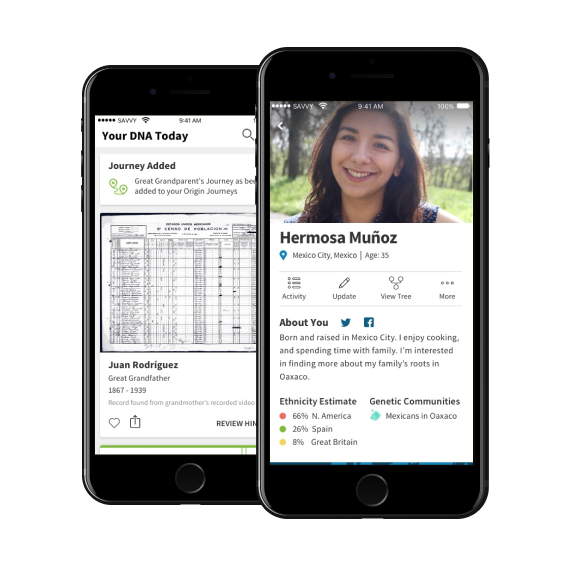 Getting There
I worked with VP's of product and design throughout our initial research phases, including conducting multiple workshops, ideation sessions, and customer interviews. We gathered up all of this massive information, along with previous research on our products, and started figuring out the product vision and strategy. We created personas for our current and future customers and crafted a narrative story for the overall vision. Once we stepped into creating screens, we initially hired an outside agency, but ultimately brought the work in-house due to the complexity of the product space.
I was responsible for not only undertaking the overall design of the experience and vision, but also its communication via a company offsite. Our design phase went through iterative user flows, wireframes, visual explorations, and prototyping; over the course of ten weeks. Ultimately, the product vision was showcased with presentations and a video at an all-hands company offsite.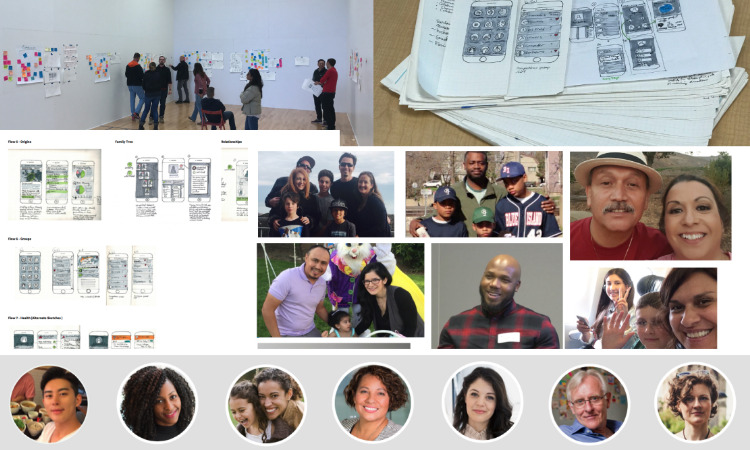 Workshops and materials in getting towards the product vision
Highlights
Key moments as the Director of Design and Project Lead
Design lead working with V.P. of Design to create a future vision for Ancestry
Lead workshops with executives and major stakeholders
Lead a tiger team of just 3 designers
Presented early work to V.P. of Product and Technology for feedback
Lead round of visual design concepts to explore different emotional and visual representations
Created native prototype to showcase major moments, motion design, and emotional experience
Highlight video to unveil product vision at company offsite
Executive presentation to unveil product vision at company offsite
Confidential
Speak Friend and Enter
Design Details
Showcasing a cohesive and comprehensive vision for the future of Ancestry products; all in one app.
I lead the design and creation of a promo video for a company-wide offsite to introduce the new product vision and get people excited about it.