A new social network, private by default, for friends and family.
I joined True just after an initial launch of the app, which still lacked many features. True's concept was to take the social media model and make it private by default, so that a user's posts are not public. Further, we wanted to change the businesses model of advertising people's data. True allows you to connect with friends, family, and people who share similar interests with you.
With our main feature Threads, people can post to a feed with a specific topic or a small group of people. All posts are private to just the people within the thread. With full functionality around commenting, replies, reactions and more, True provided an alternative to traditional social media.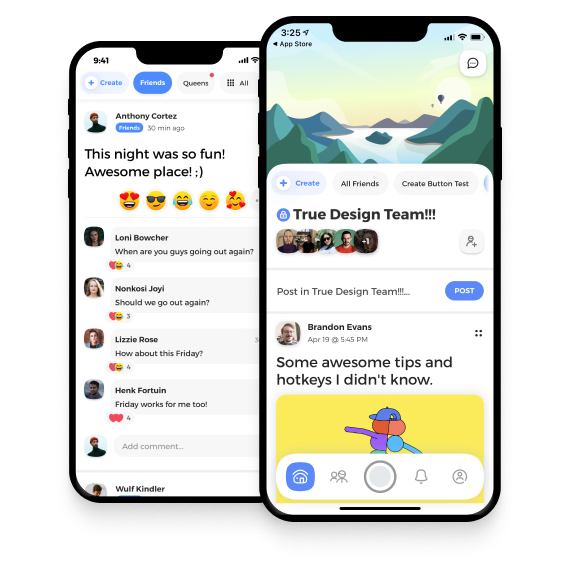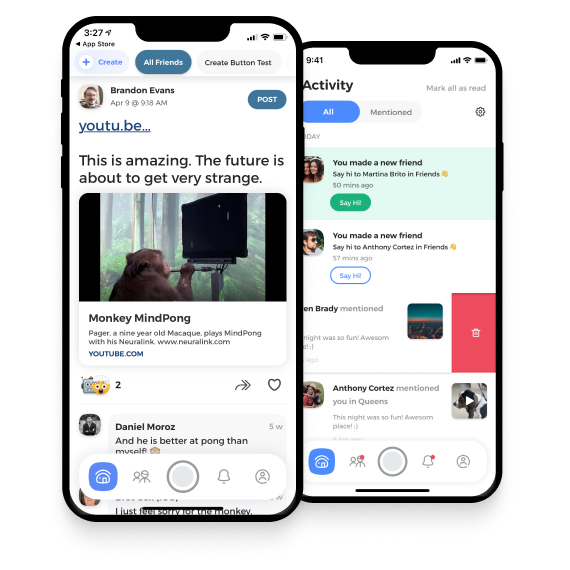 Highlights
Key moments and responsibilities as V.P. of Design at True
Lead and owned all design activities, worldwide (U.S. & Estonia)
Grew the design team from 3 to 6+ designers
Responsible for the overall strategy, vision, and design across all platforms
Implemented organizational changes and new processes for efficiency and predictability
Lead product and design teams from being behind to a six-month lead time of new products and innovations
Added a suite of new features for engagement and sharing including reactions, replies, photo and gif sharing, inviting friends, easy creation of new threads, and many features that have not yet been released
Confidential
Speak Friend and Enter
Onboarding Re-Design
One of the main projects I undertook was to redesign the user onboarding experience to help more users sign up for the network, as well as to help users better understand the value of the product. The existing onboarding experience lacked context, failed to explain why it needed certain data, and had a lot of basic usability problems. While we had some users downloading the app, they would abandon it during the onboarding process.
Problem Statement
How do we showcase the value of True (private & authentic social) and get users toward the right actions?