Discovering the culture and traditions behind your DNA
What does it mean to be Irish? Through user research and generative methods, we found an unmet need in the world. Customers wanted to explore deeper into their DNA, beyond a pie chart, and know "what does it mean Irish/Norwegian/German" and more.
Mosaic helps people connect with cultures, traditions, values, lifestyles, foods, and more from the DNA they inherited from around the world.
Showcasing a two screen user onboarding flow for Mosaic
The main Home and Discovery Belt screens
Confidential
Speak Friend and Enter
Getting There
Working with VP's of Design and Product, I lead a team of designers through multiple, iterative design challenges to find a single, simple way for people to explore cultures related to them.
We started with a large set of teams utilizing design sprints to get started. Teams worked from a prototype showcasing the product vision and strategy. Through multiple iterations and beta releases on the web, we found that customers were seemingly not interested in the experience. Our product lacked cohesion and rationale, and was complicated with messy navigation.
In the last half of the year, the design team came together to formulate a new strategy. We focused on a sole platform and worked to create a simple experience that could span and scale. Multiple concepts were created and tested, eventually simplifying down to a core experience. But we had a tight timeline to release by the holiday season. With ten weeks of design and development work, we released Mosaic on the Ancestry DNA app on December 20, 2019. Over the next month we measured our metrics and hypothesis and found that our new experience was hitting on all metrics.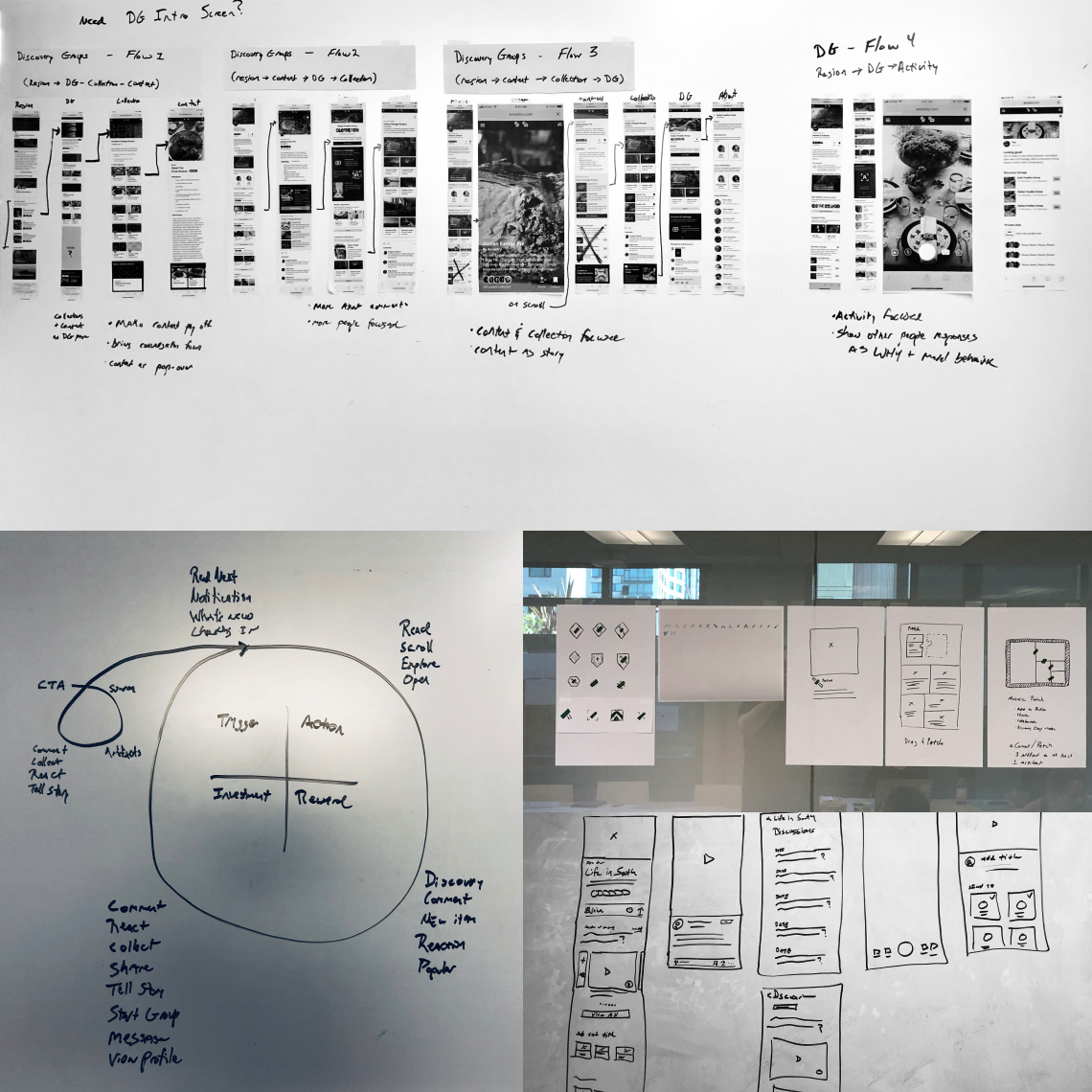 Part of the design process for Ancestry Mosaic
Highlights
Key moments as the Design Director, Lead, and contributing I.C.
Designed and created vision prototype for experience
Lead multiple teams through design sprints
Learned from failures on the web
Strategically pivoted to iOS native app
Designed custom drag-to-save interaction (patent pending)
Drove new visual design for the app
Released MVP after 10 weeks of design and development
Personally dove into design work, content creation, and JSON feed help
Design Details
Ancestry Mosaic was a breakthrough experience allowing customers to dive into the traditions and cultures of their past, which are often lost over time. This product was released as a Beta in December 2019, and was just a small sliver of the entire product we wanted to release. The following screens are shown via the iOS app.